Welcome back to another post in my new series, From One Blogger To Another, where I interview / chat with a different blogger or writer on a monthly basis.
This time, I interviewed Georgia Rose, a writer and blogger from Cambridgeshire, England.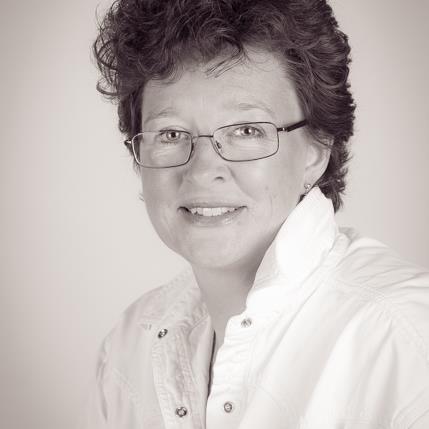 As well as reading and writing, she has a lifelong passion for horses, and her family. Her two dogs, Poppy and Ruby, delight in accompanying Georgia to book events.
In addition to writing, Georgia runs her own business, which provides companies with book-keeping and administrative services.
Her first book, A Single Step, was published in 2014. A Single Step was succeeded by Before the Dawn and Thicker than Water, forming The Grayson Trilogy. Georgia said: "They are a series of mysterious and romantic adventure stories, written from the point of view of my heroine, Emma Grayson."
"Completing my trilogy is one of my biggest achievements. I struggled desperately getting the last one done as it was terrifically hard work, so it was an utter relief to finally have it finished. I loved the entire writing experience – even the difficult parts."
All three books currently have at least a 4 star rating on Amazon or Goodreads, one of the most popular sites for book reviews.
However, Georgia agreed that negative reviews are as equally valuable as positive ones. "Negative reviews do exactly what reviews are meant to do, which is to inform potential readers."
"For example, someone reviewed my book recently and complained about my use of the F word and the descriptive sex scene. It was a well written review and provided me with helpful feedback. If another potential reader read that review, and decide they don't like that type of book, they can save their money by finding something more appealing to them."
Georgia is a member of Rosie's Book Review Team, a group of readers and bloggers dedicated to reading new books and sharing their reviews. She also has her own blog.
"Someone told me I should have a blog, so I started one. I had no idea how it worked and I scrabbled around for quite a while trying to work out what I should put on it." Georgia admitted. "My blogging style is a bit patchy; I post odd reviews and share others' too. I think I've got better this year though, as I've committed to posting at least once a month!"
Georgia revealed her frustration with blogging to me. "I find that blogging is just something else that takes me further away from writing my next book. I see myself as an author first and a blogger second."
Georgia's favourite genres to read are serious romances, psychological or crime thrillers and mysteries.
"My favourite book is Pride and Prejudice by Jane Austen – I've always said Pride and Prejudice because I was converted into liking it, I think!" she joked. "I had to study it during my O Level years, and really disliked it at first. However, because I had to pay attention, think about it, and write about it, I grew to love it! I have reread it many times since."
I asked Georgia which author she'd most love to meet. "There are so many!" she gushed. "If I had to pick one it would be Sue Grafton. I love her Alphabet Series and how she has managed to work her way through almost the entire alphabet, keeping the fabulous protagonist Kinsey Millhone intact. We would have so much to talk about!"
Grafton's Alphabet Series are a series of crime novels, following the private investigator Kinsey Millhone. Her most recent addition to the series, X, was released on the 2nd of August last year.
However, whilst I love finding new book-to-film adaptations to talk about, Georgia Rose isn't so keen. "If I've ever enjoyed a book, I won't watch a film adaptation because they always ruin it for me." she explained. "There are some exceptions however; I've enjoyed both the books and films of the Harry Potter series with my children, and I think the 1940 adaptation of Pride and Prejudice was utterly perfect."
In her reading, Georgia also steers clear of the fantasy genre. "I soon get bored with the overly complicated place names and character names, and fictional creatures just can't hold my interest." she said.
"I'm also not keen on frothy romances; everyone is beautiful and you can see the happy ending from a mile away!" she continued. "I need something more than just boy meets girl, which is probably why I write romantic suspense." Since the release of The Grayson Trilogy, Georgia also published a short story, The Joker, which expands the storyline of one of her characters.
Finally, I asked Georgia if she had any advice for aspiring writers who may be reading our interview today. She said, "Yes: stop calling yourself an aspiring writer!"
She explained, "If you write, you are a writer. Believe in what you do. If you want to write a book, stop putting it off – no-one else is going to write it for you. Sit down and start typing. It's that straightforward."
You can find Georgia Rose on Twitter at @GeorgiaRoseBook and her website is www.georgiarosebooks.com.
***
Thanks for reading!
Please click 'Like' if you enjoyed, and  don't forget to 'Follow' for more blog posts.
– Judith